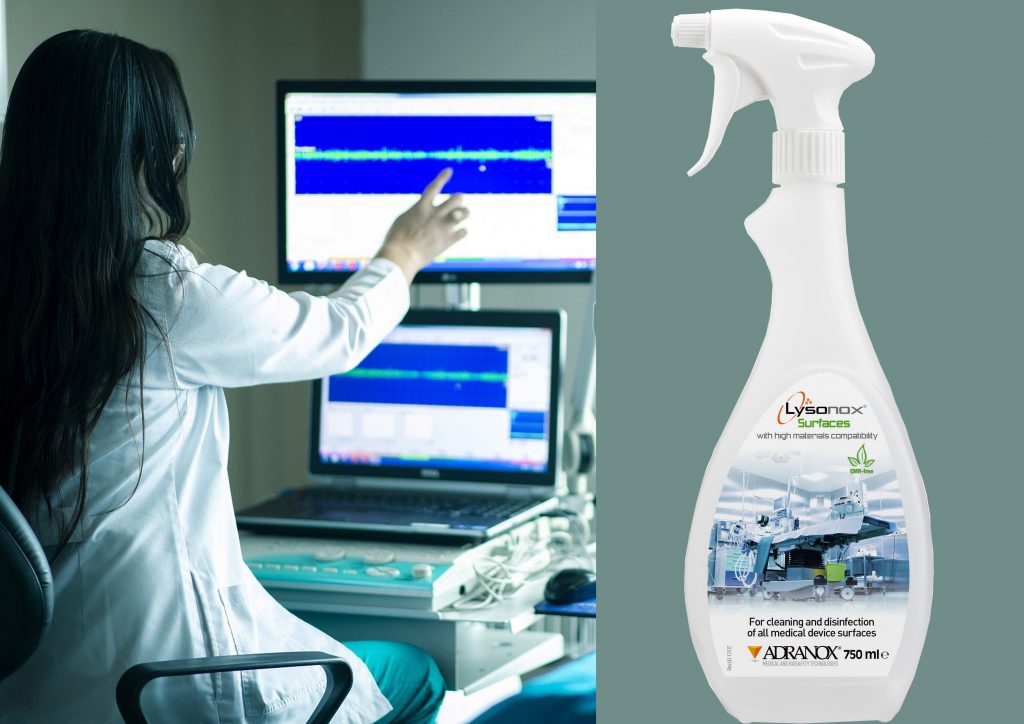 Touch screen
Thanks to the technological evolution that has been taking place through the years, and it still is, apart from the latest high-tech achievements of the single components of different devices, nowadays, most screens are "touch-sensitive". The very term "touch sensitive" means that all commands are based on touching the screen.
The majority of infections are transmitted precisely through contaminated hands, and bacteria and viruses may stay on screens even up to several days.
In addition to our personal gadgets, such as phones, laptops, displays and TV screens, touch screens are also used in healthcare facilities. Operating theatres and IC units are hospital wards where sensitive equipment and devices are most commonly used. For this reason, special attention should be paid to their disinfection.
When choosing the right disinfecting, cleaning and maintenance product, it is important to take into account the product's compatibility with the surfaces that will be treated, meaning that the product should be suitable for use even on the most delicate surfaces and not too aggressive. The Adranox company stands out from others thanks to its unique formulas intended for maintenance of not only sensitive surfaces and screens, but also of ventilators, surgical lights, medical devices and all hospital furniture. Lysonox Surfaces – since it does not contain alcohol, but at the same time cleans and disinfects, it may be said that it represents the optimal product for both personal and professional use in hospitals.